Proprietary Technology
Makes a Difference
While nothing can replace the on-site presence of a qualified inspector, technology has improved—even revolutionized—the ways we manage, record, and report on inspections.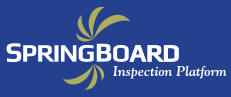 Springboard Field Collection Software
Armed with Springboard, our proprietary field software, PFS inspectors hit the ground with a powerful tool at their fingertips. Rather than rely on notes and memory, Springboard allows inspectors to complete the report while on site, answer questions prompted by the rules-based logic, as well as capture and upload images. Inspectors fill in details, review the data, and submit the report to PFS for quality assurance review.
Springboard QA means 100% Quality Assurance.
Our Springboard QA system enables our experts to perform a thorough review of every commercial property inspection. 100% quality assurance means complete and detailed results that exceed the due diligence of our clients.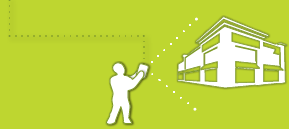 Snap Mobile
Now, taking photographs in the field is a Snap! With our mobile phone software, images captured by field representatives integrate with Springboard for increased accuracy and efficiency.
Evolving with technology
At Pacific Field Service, we take full advantage of mobile, internet, and database tools to improve our service—Connect, Collect, Check.
Centralized data management
At the heart of our technology, a SQL Enterprise database enables us to optimize your inspection portfolio from beginning to end. Secured in our system, asset information is primed and measured for performance by our meticulous process.
Rules-Based Logic
We've developed logic routines that ensure each inspection covers all required points with exceptional thoroughness. When something is missing or incomplete, the system prompts the inspector to provide additional information and clarity.
Improved communication and borrower care
QFlex, our easy-to-use portal, provides a shared workspace and communication platform that exactly matches the inspection process. The web-based system links the borrower and property manager to the inspection and delivers a transparent and efficient environment.
Behind the scenes and in front of the pack with top level automation
We believe it's the little things that add up to superior execution. That's why our software runs hundreds of automated background routines for every inspection. Each application, even the tiniest, is synchronized for peak performance and maximized benefits.
Bringing it all together for you at PacField.com
Managing your inspections is easy and convenient at PacField.com. Your secure portal delivers the tools and transparency to manage, communicate, and obtain detailed information about your portfolio. We track every step of the process to keep you informed 24/7.
As technology advances, we'll continue to discover new ways to enhance our field services.
Contact us today to learn more about the benefits our innovative technology provides.